A new report by Binance Research is bound to rally the XRP army into an enthusiastic frenzy after the exchange's research arm concludes that XRP is "the best diversifier among digital assets."
The classification comes as part of a report released by Binance Research looking into the correlation between different cryptocurrencies.
The focus was set on the top 30 cryptocurrencies by market cap, with data secured from Coinmarketcap between March 31st 2018 and March 31st 2019.
Perhaps unsurprisingly, the report details that Correlations are "extremely high among large-cap digital assets," with Bitcoin (BTC) and Ethereum (ETH) citing an exceptionally large correlation, meaning BTC and ETH price trends tend to amalgamate the most.
Interestingly XRP displayed a much lower correlation with BTC and ETH than previous reports by Binance Research, which places it as "the best diversifiers amongst digital assets with a market cap above $3 billion."
Interestingly XRP's closest rival (other than SWIFT), Stellar's XLM, was the most correlated with the Ripple token.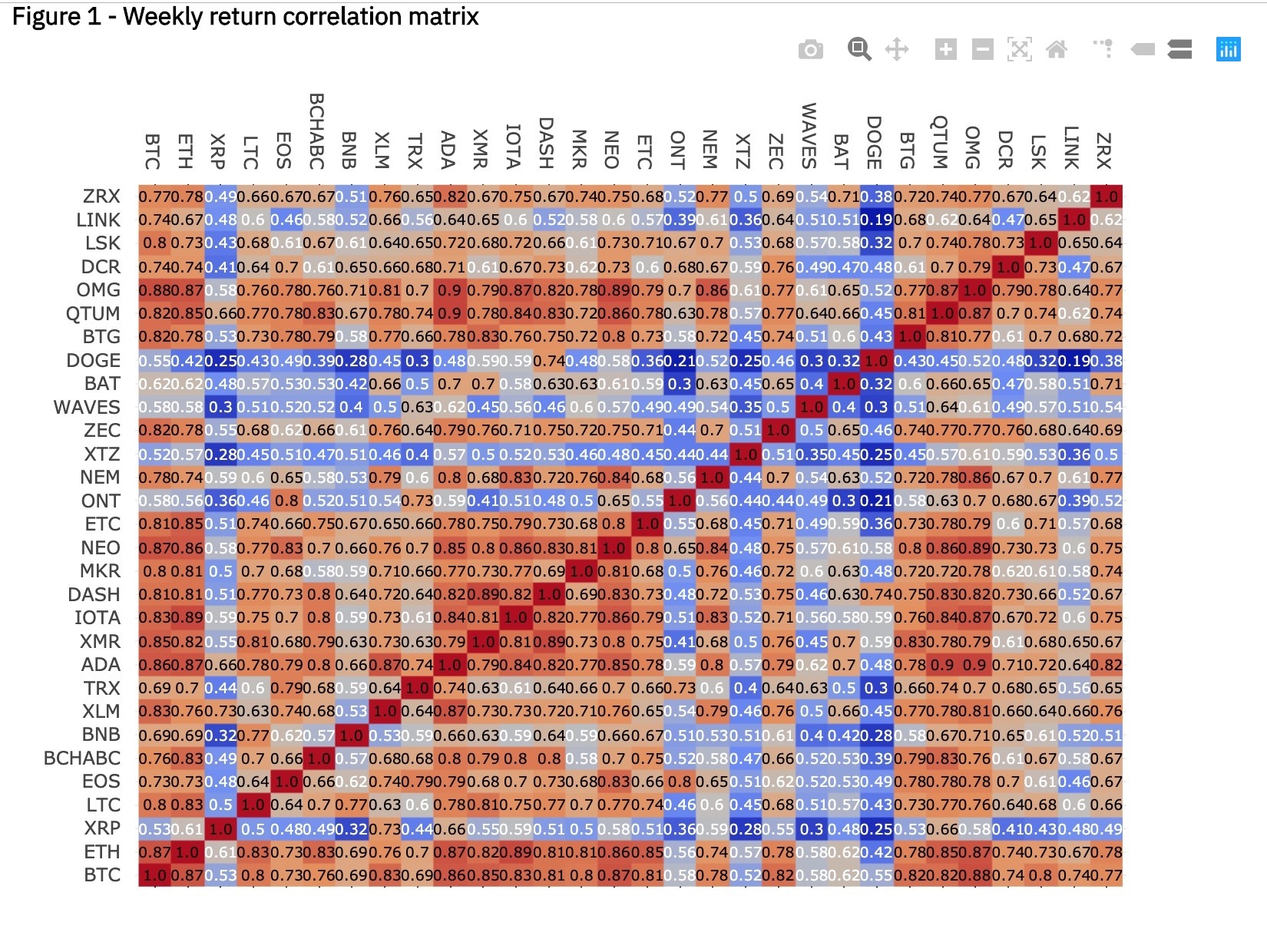 The report also highlights too phenomenon's they classify as "the Coinbase listing effect" and the "Binance effect."
"The Coinbase listing effect"
According to the report, this is where some assets that were reported to be listed or investigated by Coinbase seemed to correlate highly in terms of price action or as the report puts it, belong to similar "clusters"
For example, during the course of the study, Coinbase listed XRP, Basic attention token (BAT) and Zcoin (ZEC), of which ended up residing in a common subgroup, providing the notion that coins may exhibit similar trends in the same market conditions.
"The Binance effect"
The research arm also notes the effect of coins not listed on Binance, stating that there is a clear non-correlation with the rest of the market:
"Tezos and Dogecoin, two assets not listed on Binance, each form a single child cluster… [Tezos and Dogecoin] exhibited lower correlations with other cryptoassets."