According to one crypto analyst, Bitcoin is excruciatingly undervalued, so much even, that this analyst predicts one Bitcoin will be valued at a whopping $98 million within 10 to 20 years.
A crypto analyst, going by the Twitter handle, Moon_Rekt, seems to be convinced that Bitcoin can surge all the way to $98 million within 10 to 20 years, which can only be described as, not just a moonshot, but more of a 'to the other side of the universe' kind of shot.
The self-proclaimed 'Bitcoin HODLer of Last Resort' claims that his projections are a combination of several factors, which include hodlers, the increasing scarcity of the world's number one cryptocurrency and the next years' halving that will see miner rewards drop by 50%.
The crypto analyst has over 27 tweets explaining why he thinks Bitcoin can reach the $98 million price mark, which makes up for some 'good feeling' reading.
Bitcoin is currently trading at around %5,100, and saw a minor gain of 0.68% in the past 24 hours, with a total marketcap of almost $91 billion.
The world's number one crypocurrency enjoyed an upward trend for most of the week, reaching $5,450 on April 10 before falling back below $5,000, reaching as little as $4,894. However, Bitcoin prices have since recovered, breaking through $5,000 once again and remaining above that level ever since.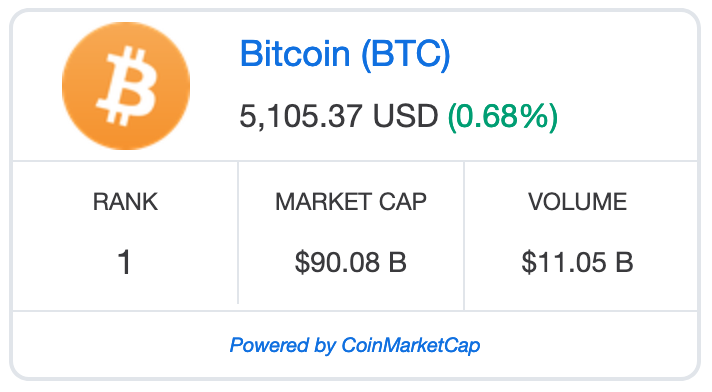 Jon Pearlstone, publisher of the newsletter CryptoPatterns, told
Forbes
that Bitcoin broke out of a bullish pattern above $5000, didn't find any meaningful buying follow through around $5400, and has since pulled back to test the current key support level of $5000.
'This is very typical price action during a bullish cycle', he said. 'Price action continues to favor the bullish path even though we've pulled back, with the next likely target being $6,000.'
Bitcoin's price mark at $6,000 sounds like wonderful news today, however, if these bullish crypto analysts turn out to be right about the outrageous predictions for Bitcoin's future price, we are in for one crazy rollercoaster ride.