Ethereum has been doing quite well lately, along with most coins in the current crypto-market. The question is, can this performance continue or are we running out of steam?
Highlights:
- For several days, Ethereum has been trending upward, rising on an ascending support line.
- Right now, that support is being tested at about $175.
- If we break down here, we may hold on the 100 hour MA at about $172, or even the 200 hour MA at about $166.
- If we hold, we will likely carry upward to retest recent highs around $185.
Starting on the 4 hour chart, we can see how there has been a very well defined rising line of support that Ethereum has held above since the price pump began last week. We are currently testing just below this line and will likely need to see a 4 hour close above $176 if we are to hold.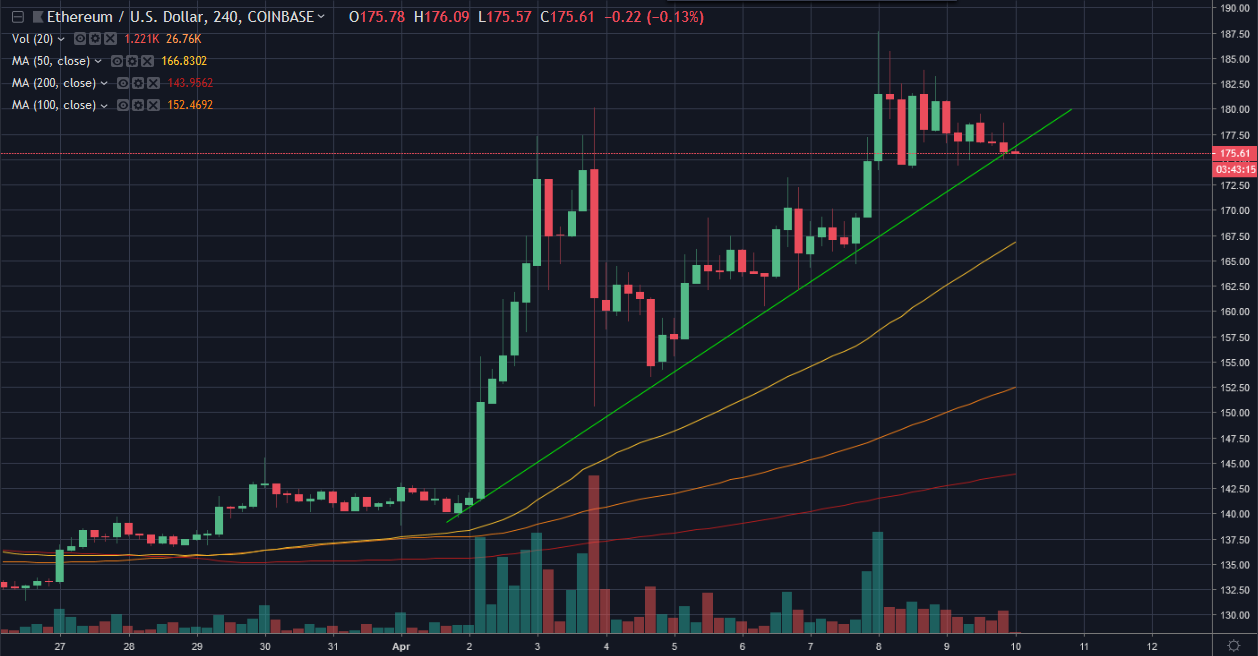 Moving to the 1 hour we can see that we are in a channel between the 50 and 100 hourly MA's. With any luck, a dip here would be caught on the 100 hr MA, currently at about $172.75. Failing that we also can see the 200 hr MA not far below at about $166.50. It is likely the price would catch on at least one of these before further downside.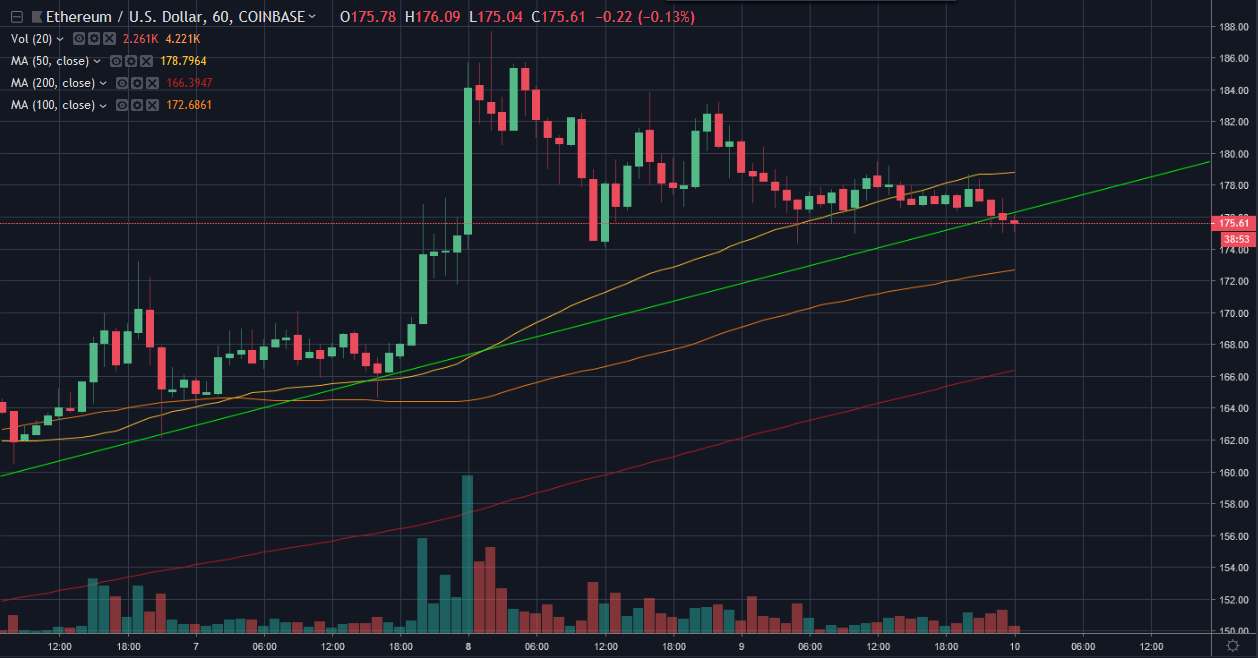 Bull Scenario:
The price manages to hold above the bottom end of the channel, or at least the 100 hr MA, and use the upside pressure to carry on to at least test the recent highs at around $185.
Bear Scenario:
We stay below the ascending support, possibly turning it into resistance. If we break below the 100 hr MA, we will likely tumble down to the 200 hr MA, around $166.50.
With so much positive sentiment in the market lately, it seems inevitable that Ethereum will continue to climb, but there's always the threat that this rally is running out of steam. Will we test $185? Stay right here with Chepicap for all updates!