Wondering if after ten years roller coasting upwards it is still possible to get something out of Bitcoin? Price action, store of value capabilities, project development and institutional and regulatory approaches are all pointing towards a yes. These are 5 reasons why it's still a good time to jump into Bitcoin.
There is a long way to go if Bitcoin is to become the world´s store of value
Regardless of all the hurdles in the way of adoption as a means of payment, Bitcoin as a store of value is a promise which the cryptocurrency has already delivered in so far. Tons of people all over the world use it with that purpose, with notable success cases such as that of Venezuela.
And if Bitcoin was to become the main asset used for value storage, it would still have plenty of room for growth. There is a pretty recurrent comparison that regardless of its ubiquity, shall be remembered here again: all the 171,300 tons of gold available, which could fit into a cube with sides measuring about 20 meters, are worth an approximate $7.5 trillion.
With Bitcoin´s market cap close to 100 billion at writing time, it would have to increase its total worth by an approximate 75 times, in theory sending its price skyrocketing all the way to $400,000, according to the ongoing rates of about 1 BTC = $5,400 at publishing time. And even if a full substitution of gold proves itself as impossible, any partial gains of stored value from the world's most wanted metal could entail large bullish periods.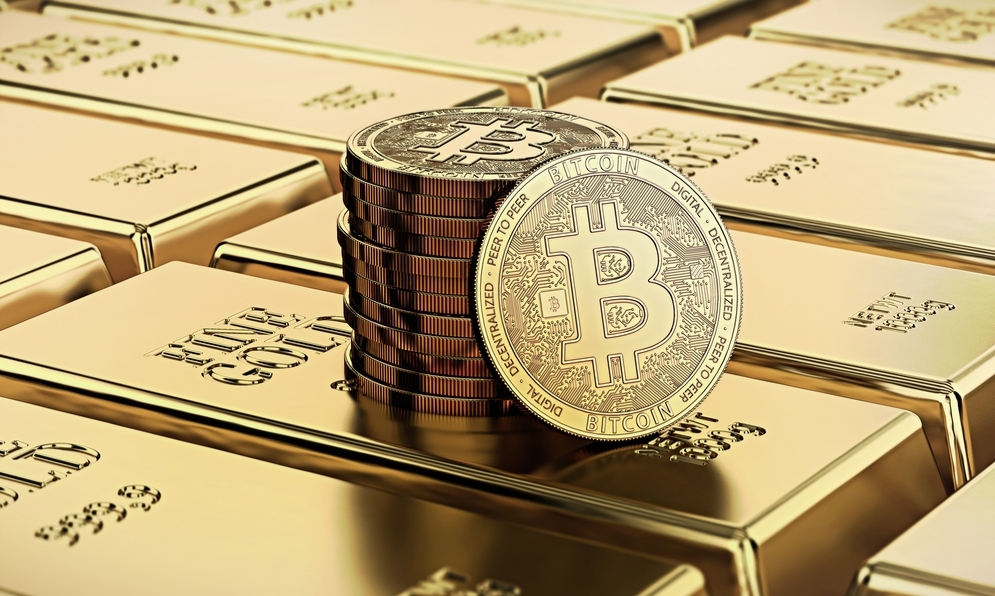 The Bitcoin bubble of late 2017 is behind and there is uncharted land ahead
Many people first heard about crypto in the worst possible moment: the peak of a bubble following a period of accelerated adoption. All-time high trading volumes coinciding with price all-time highs evidence the gregarious nature of resource's allocation by humans and media alike, and the fact that many investors got seriously burnt at the end of 2017.
Even though the best moment to get into Bitcoin was always yesterday, it can be argued that now it is a much more interesting moment, pricewise, to first learn about Bitcoin and then invest in it.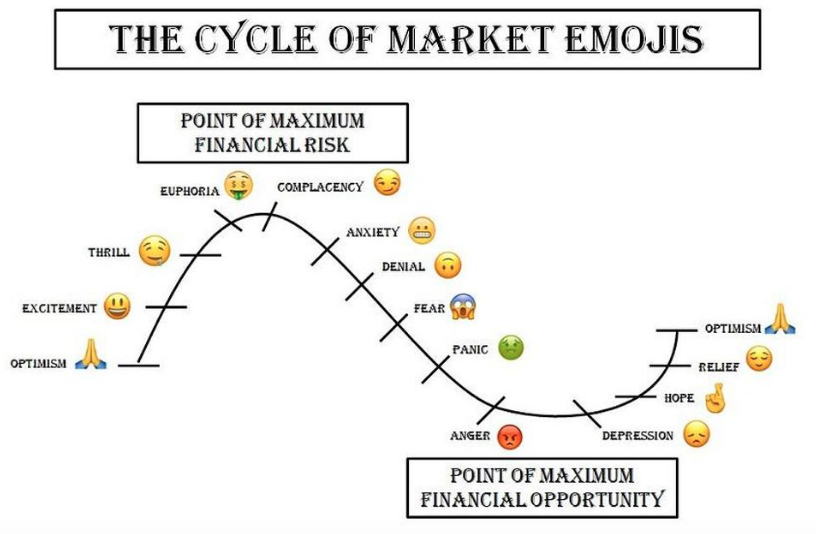 Source: Sungarden Investment Research via Forbes
And regardless Silver Lake co-founder Glenn Hutchins considering that price is just noise, or a mere distraction, it is important to consider for those who are not holding any coins this far. The current $5,000 range is a better reflection of the state of the art of Bitcoin than $20,000 was back in December 2017, and the upwards trend that most analysts have already declared could serve as an anchor for newbies that arrive and stay in the ecosystem thanks to avoiding the classic disheartening effect of downtrends.
Bitcoin has plenty of projects in development
One of the potentially impactful updates that Bitcoin could bring to the table is called Taproot, a project which mixes loads of cryptography and math in order to reduce the complexity of the most difficult Bitcoin transactions while increasing privacy.
This leads us to another expected development, namely Schnorr signatures, which are required for launching Taproot. The Schnorr signatures are poised as a replacement for the Elliptic Curve Digital Signature Algorithm, that pairs public and private keys together while signing each transaction. ECDSA has been performing sufficiently since the creation of Bitcoin, but it incurs into hasty duplicities when processing transactions from multi-signature wallets.
Therefore, by some estimates Bitcoin´s blockchain size could be reduced by up to 25%, giving room to scalability. Another perhaps better-known milestone recently achieved by the Bitcoin community is the implementation and increase in number of nodes up to 8,000 this month of the Lightning Network, an extra layer for payment processing that can avoid the congestion of the main blockchain, assuring a manageable growth for the future.
The impact of Fidelity, Bakkt and institutions remains to be seen
The chatter regarding institutions stepping into crypto has somehow dwindled as of late, with the prevalence of the altcoin season omens. Still, their invitation to the party remains opened, and Bitcoin is the most obvious choice for them to get started with.
Even though firms like Samsung have surprised many as of late for penetrating the sector from the angle of altcoins, Bitcoin still remains the best positioned cryptocurrency for being used by institutions.
Proof of that is the preference shown by the two most talked-about projects aimed at large investors, namely Bakkt and Fidelity. The custodial service from the second has been available, only for Bitcoin and on some sort of beta phase, since the 9th of March of 2019, as shown by the tweet below.
Despite several delays in its launch pushing its release date to late 2019, in theory Bakkt has a lager potential impact than Fidelity, thanks to its physically-delivered crypto derivatives, secure warehouse storage plus a new trading platform. Both platforms share the enhanced security aspect of investment, a much-needed guarantee for firms which might be required by legislation and customers to provide an extra layer of protection to their assets.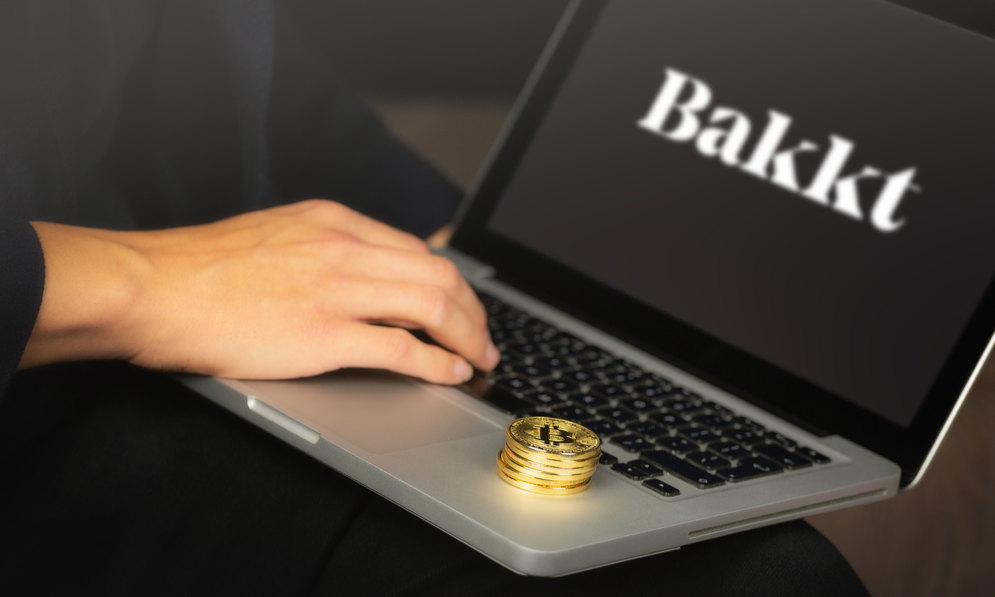 Regulators are starting to change their approach
There is still a long way to go before regulatory approaches fully embrace and understand the possibilities brought to the table by cryptocurrencies and Bitcoin, and the demand for their use by the public. Still, since the last wave of public attention (more or less coinciding with the late 2017 bull craze) some organisms such as the IMF have taken a 180 degrees turn on their attitude towards crypto.
From decrying its use for allegedly financing terrorism to drug trafficking and money laundering, the financial institution appears to have understood that the small amount of wrongful use cases of cryptocurrencies evidences their superiority compared to the heaps of illicit uses of fiat currencies. The director of the IMF Christine Lagarde is actually one of the strongest supporting voices in the institution towards crypto, with suggestions in her speeches such as the creation of national digital assets by countries or the use for financial inclusion.