It's no secret that Ethereum and Ripple have spent some time fighting over the number 2 spot in crypto. Ethereum has maintained its lead for all of 2019 so far. Now, it is being reported by Invest In Blockchain that according to Google trend data, XRP is being searched about twice as much as Ethereum globally, and the countries interested in each currency tell us something too.
The comparison is just for 2019 so far, but it shows Ripple being searched for close to twice as much as Ethereum.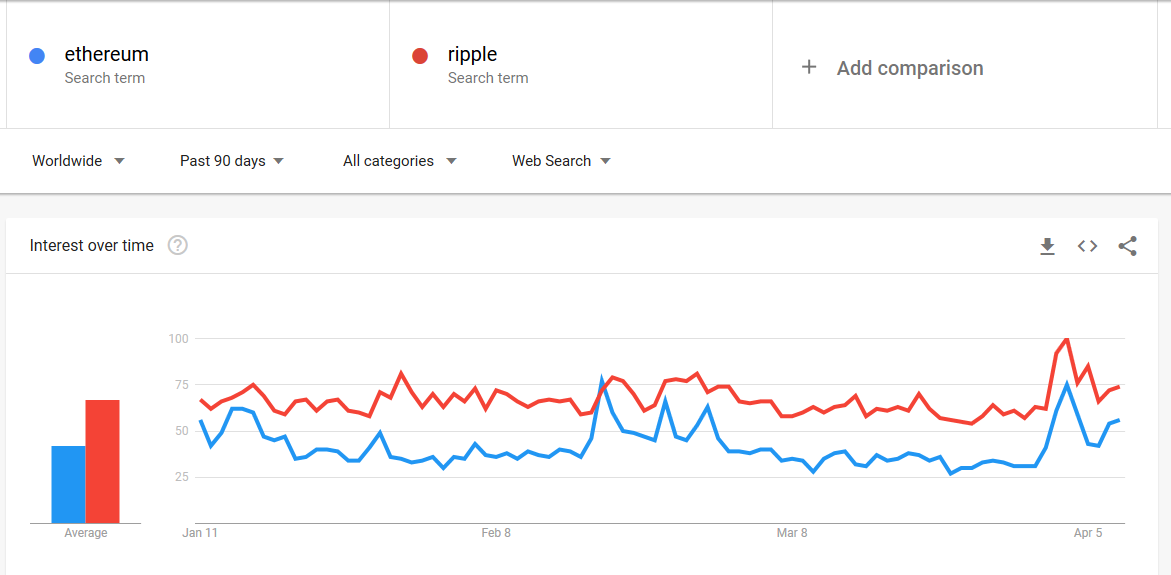 That isn't the only interesting thing though. When you look at the regional distribution of popularity, you find this: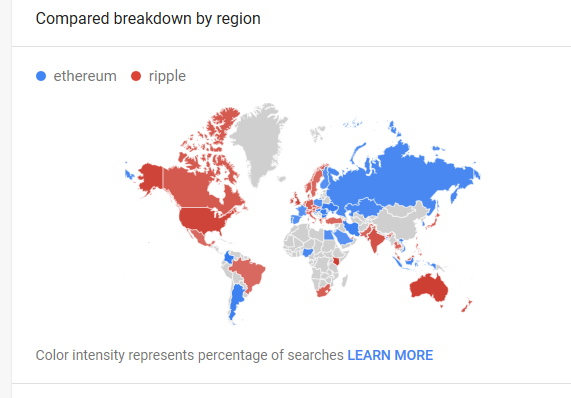 The top 5 countries for Ethereum searches are Bulgaria, Colombia, Ukraine, Romania and Vietnam. Whereas for Ripple the top 5 are Australia, Kenya, United Kingdom, United States and Netherlands. It seems Ethereum is more popular in developing nations, and Ripple is, perhaps not surprisingly, more popular in developed nations.
Ultimately it isn't clear if this means Ripple has an edge over Ethereum in the long run or not. While the overall searches for Ripple may point to a greater interest and more room for adoption, the popularity of Ethereum in developing economies may mean that ultimately more global citizens embrace it. Either way, stick here with Chepicap for more updates on the Ethereum v Ripple saga!