Today the cryptocurrency markets have been showing minor losses across the board with one exception in the top 20, being Binance Coin, that shows yet again a healthy gain of more than 8% on the day.
Coin Market Capitalization/Bitcoin Dominance
At the time of writing, the market cap is sitting at $179,849,337,261, $2 billion less that where it started 24 hours ago. Bitcoin dominance is hovering around at 52%.
Bitcoin is currently trading at $5,295.9, showing a minor loss of -0.27% on the day.
All of the top 10 coins are in the red today, with the only exception being BNB, which shows an impressive gain of more than 8%, and is currently trading at $23.71, which is excitingly close to its ATH of $24.91, last seen Jan 12, 2018.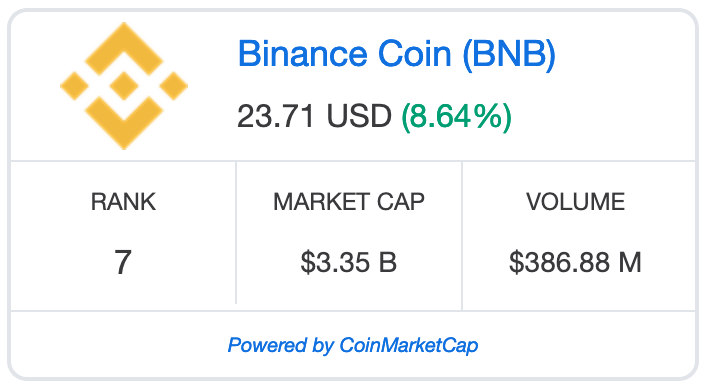 Ethereum is down -0.99% to $172.96 and XRP saw a -1.99% drop to $0.33. The hardest hit was for Cardano dropping -4.35% to $0.078.
The three biggest winners of the day in the Top 100 are RavenCoin, WaltonChain, and as mentioned before, Binance Coin, which is taking spot number 3 in the top 100.

Downside action wasn't too bad today, with Komodo taking the biggest dip -7.40% to $1.04.