For the most part, the crypto market is difficult to time, and predict, but while it's not a perfect art, technical analysis (TA) can give us some insight into the ways of the market, its potential movements, and at the very least gather sentiment from the majority of traders. So what are traders saying about where Bitcoin is headed next?
It seems as Bitcoin (BTC) stubbornly holds onto $5k the rest of the market appears ever so slightly despondent today, with some slight losses across the board from a few major altcoins, but is this a sign of things to come for BTC or just a bump in the road on the way to $6k?
Our first trader known by her YouTube handle,
NicTrades
, suggests that BTC may have reached a double top. Within TA this signifies a pretty bearish move, forming after an asset has reached a high twice consecutively, only being formally confirmed when the price falls below support levels.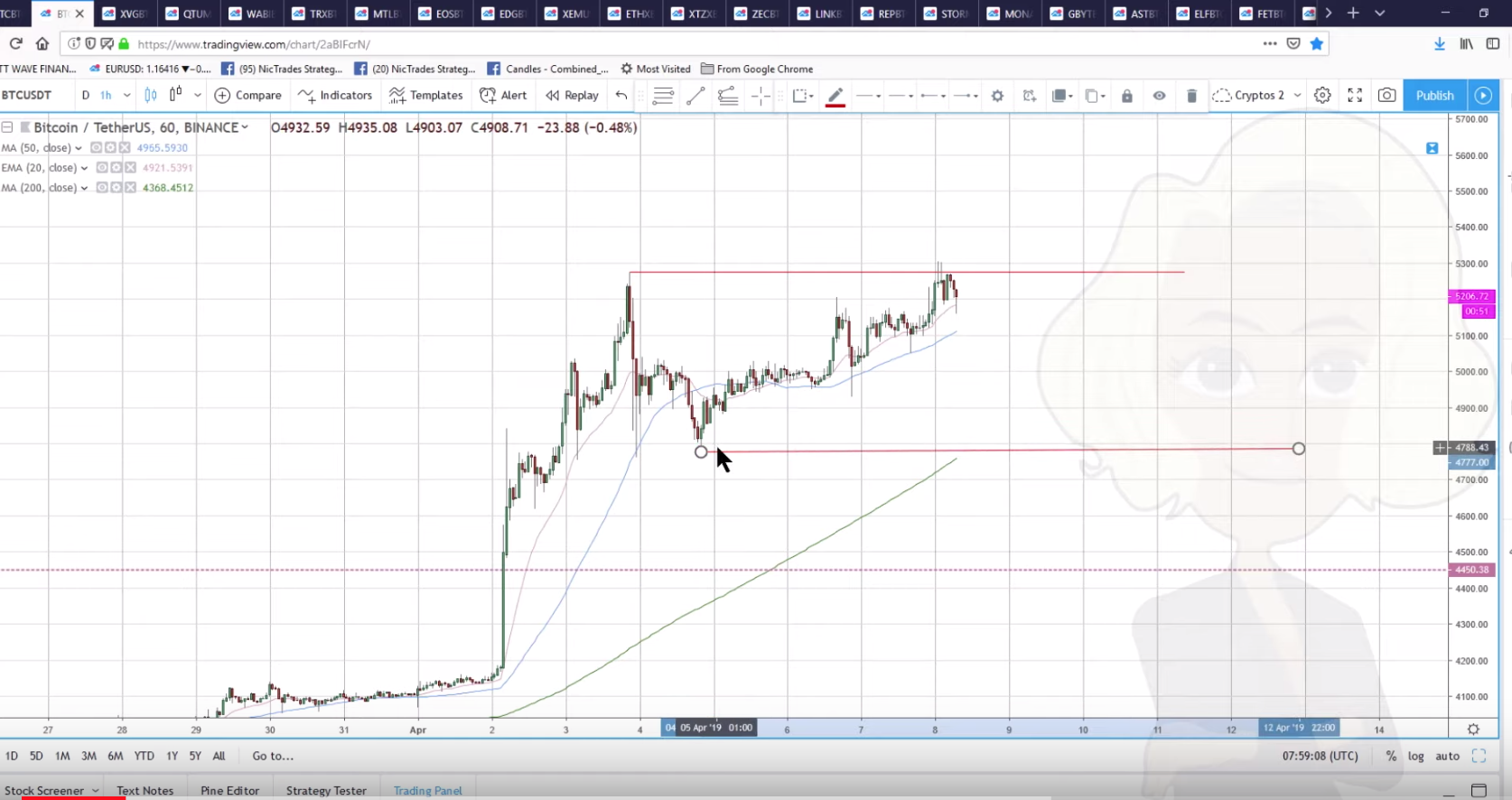 Nic suggests that while this doesn't necessarily spell doom it does mean that until we reach a higher high we'll continue to move sideways or even south temporarily.
Turning to Crypto Twitter now, Our next trader also supports the notion of a double top for BTC, stating that while the price has hit strong support the double top indicates that this might not be strong enough and we may well see a move lower:
While TA suggests a move lower, it seems sentiment (on twitter at least) is still pretty high, that's according to one account known as Digital mine which monitors keywords pertaining to positive and negative sentiment surrounding BTC:
So as it stands, it seems as if BTC could be in for some sideways or even downward action for the meantime, that is unless we see some sort of miraculous catalysts to pump BTC through resistance, and out of the potentially deathly double top that appears to be forming. This is crypto, anything could happen…