Nobody expected the world's number one cryptocurrency to bounce back this quickly, as Bitcoin denied the flash crash and showed a confident bounce back to the $8,100 price level in less than two days.
Bitcoin has entered once again the $8,000 region, and is continuing to show an impressive gain of 10.77% on the day, while currently trading at around $8,100.
The world's most popular cryptocurrency has decisively denied the much-predicted pullback.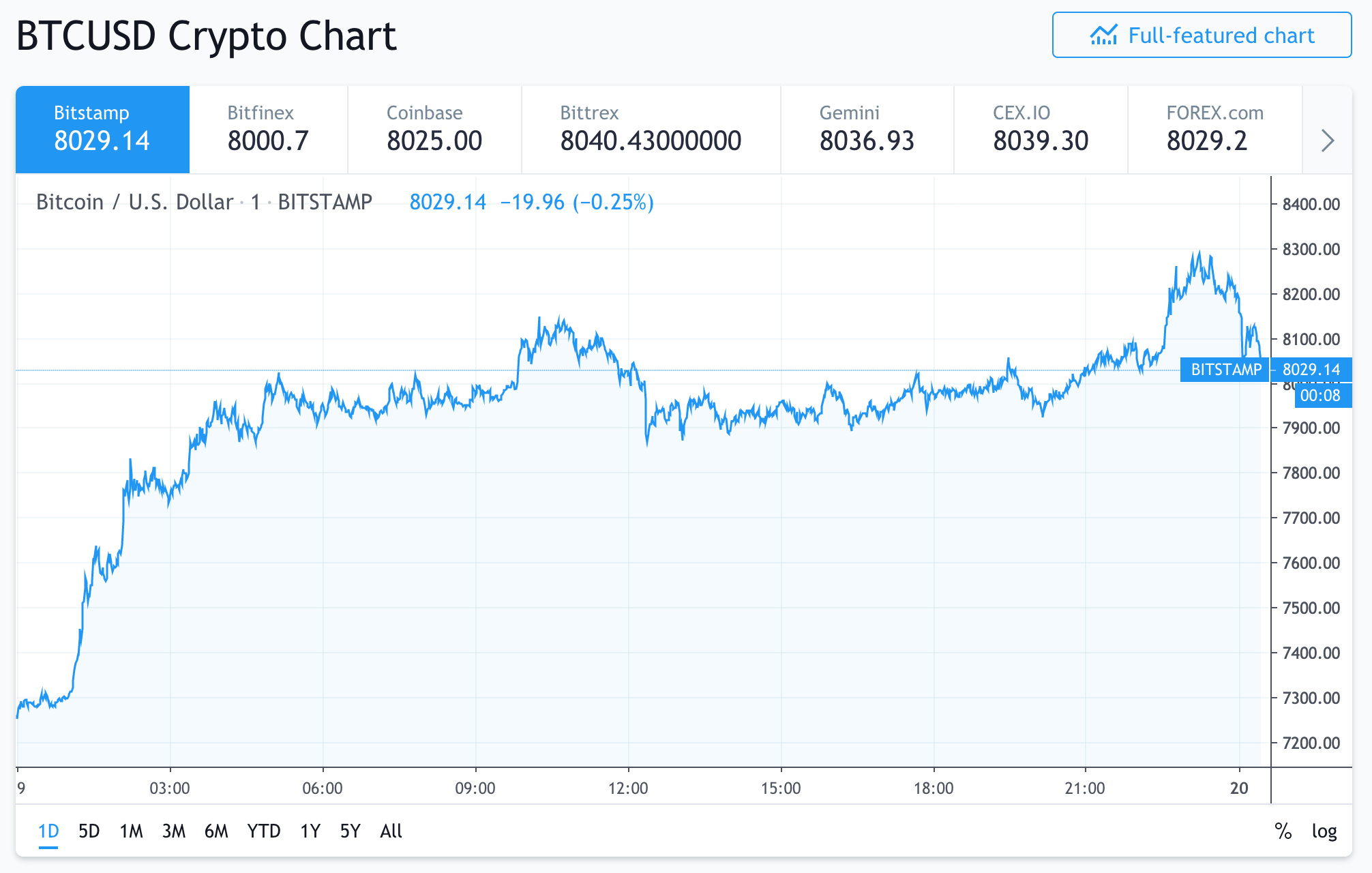 Many crypto analysts and traders are now expecting this rally to continue.
Dan Held, the co-founder of Interchange, for example, pointed out on Twitter that the market bounced back quickly from the latest fierce dip.
Crypto trader & investor, Josh Rager adds that the recent spike of the crypto market brings Bitcoin closer to $8,216, which, according to Rager, is a key short-term.
Rager believes that if Bitcoin manages to close its weekly candle above that level, a move to $9,600 could be in the cards.
Do you think Bitcoin will see $9,600 next? let us know in the poll below.