Bitcoin is back and yes, it is here to stay! The total cryptocurrency market just added over $21 billion in less than 5 hours, while BTC just broke the $8,800 price point.
What a wonderful Sunday indeed.
Within a time frame of less than 5 hours, the total cryptocurrency market surged from just above $250 billion to its current total of around $272 billion.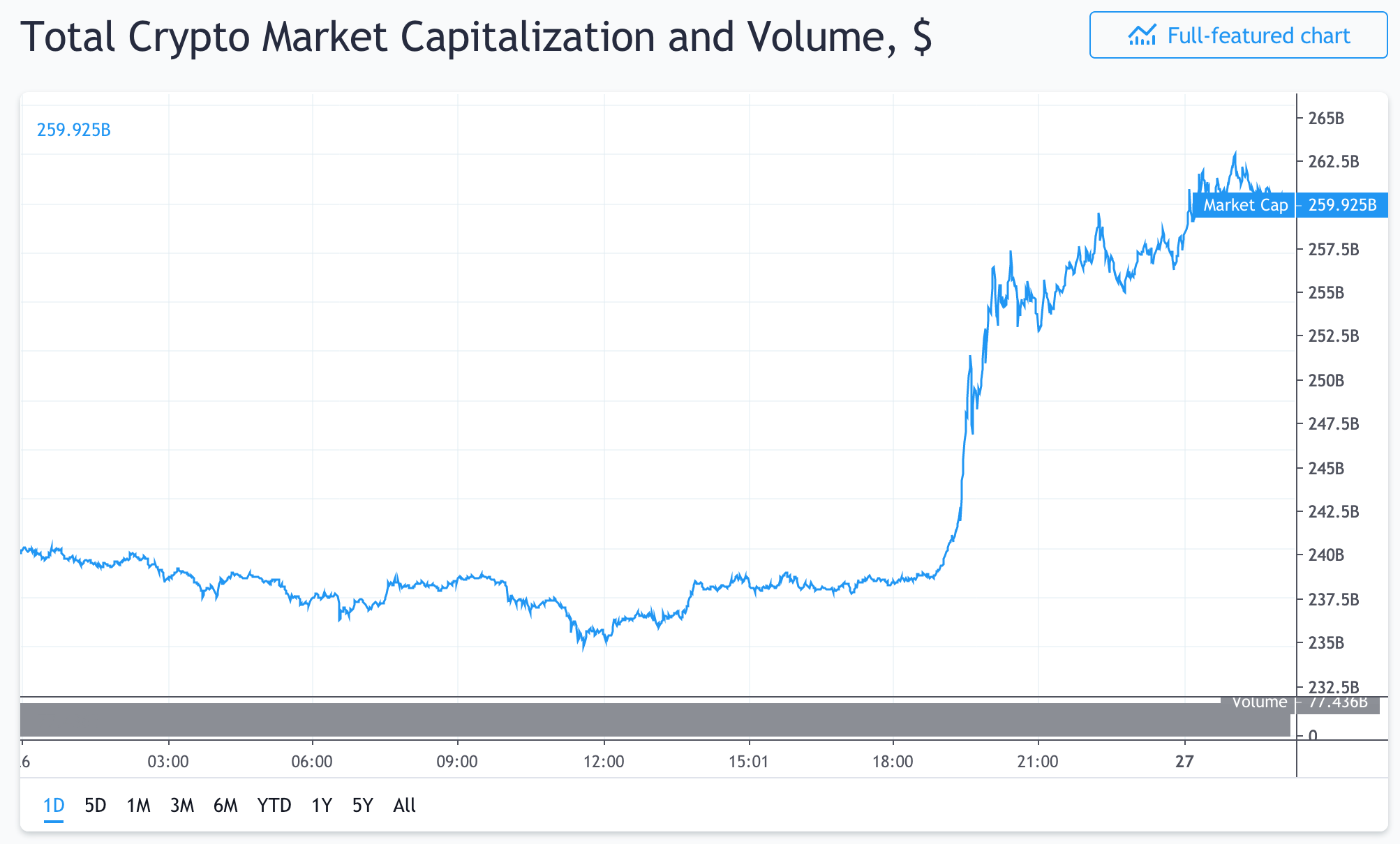 Total Crypto Market Capitalization chart provided by Tradingview
While the total market added $22 billion, the world's most popular cryptocurrency surged from around $8,000, reaching as high as $8,905 before retracing slightly towards the $8,800 price mark.
BTC's price first jumped by 22%, bullishly rising above the $8,500 price mark on Sunday night, then reaching over $8,800 within half an hour.
Bitcoin's dominance is sitting at 57.5%.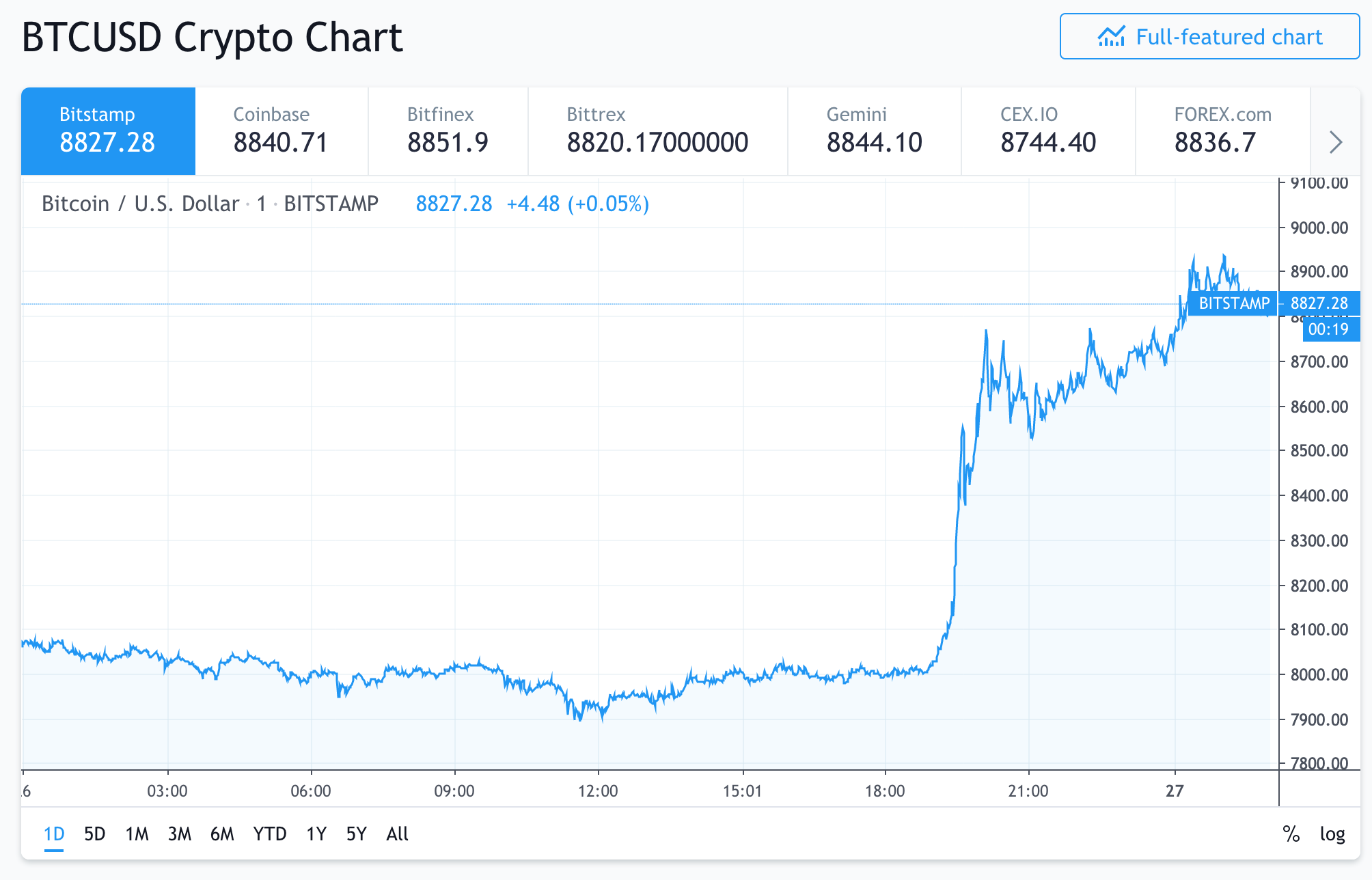 Obviously the cryptoverse is showing intense excitement.
Even the creator of Litecoin, Charlie Lee is apparently getting ready for what is to come ...
Founder and partner at Morgan Creek Digital Assets, Anthony Pompliano, took to Twitter to ask to check on notorious crypto skeptic, Nouriel Roubini, because he hasn't been very active on Twitter the last few days.
Perhaps Nouriel decided to hide from the bulls?
Meanwhile, other Top 10 ranked cryptocurrencies like EOS, Ether, XRP, and Litecoin have recorded impressive gains between 6 to 9% each on a 24-hour basis, according to CoinMarketCap. Only BNb is showing a smaller gain of just over 2% on the day.
It's been an impressive day for Bitcoin, and whether BTC is able to test $9,000 will remain to be seen. Whether it happens today or this week, touching that $9K mark isn't far away!
Do you think BTC will continue upwards? Let us know in the poll below.