The world's number one cryptocurrency has turned bullish again, when it broke above the $8,200 price level, while altcoins are slowly following BTC's lead, except for Litecoin, which is taking a few steps back from its recent surge.
The total cryptocurrency market capitalization increased to $265,298,582,954 from $253 billion on Wednesday, while the average daily trading volume settled around $63.5 billion.
Amid the growing trading activity, the world's number one cryptocurrency settled above $8,200 after a strong upside move on Wednesday, which has held into Thursday.
Bitcoin is currently trading at around $8,252, and is showing a gain of 1.38% on the day, however, BTC remains vulnerable to correction due to a series of selling orders located above the critical $8,200.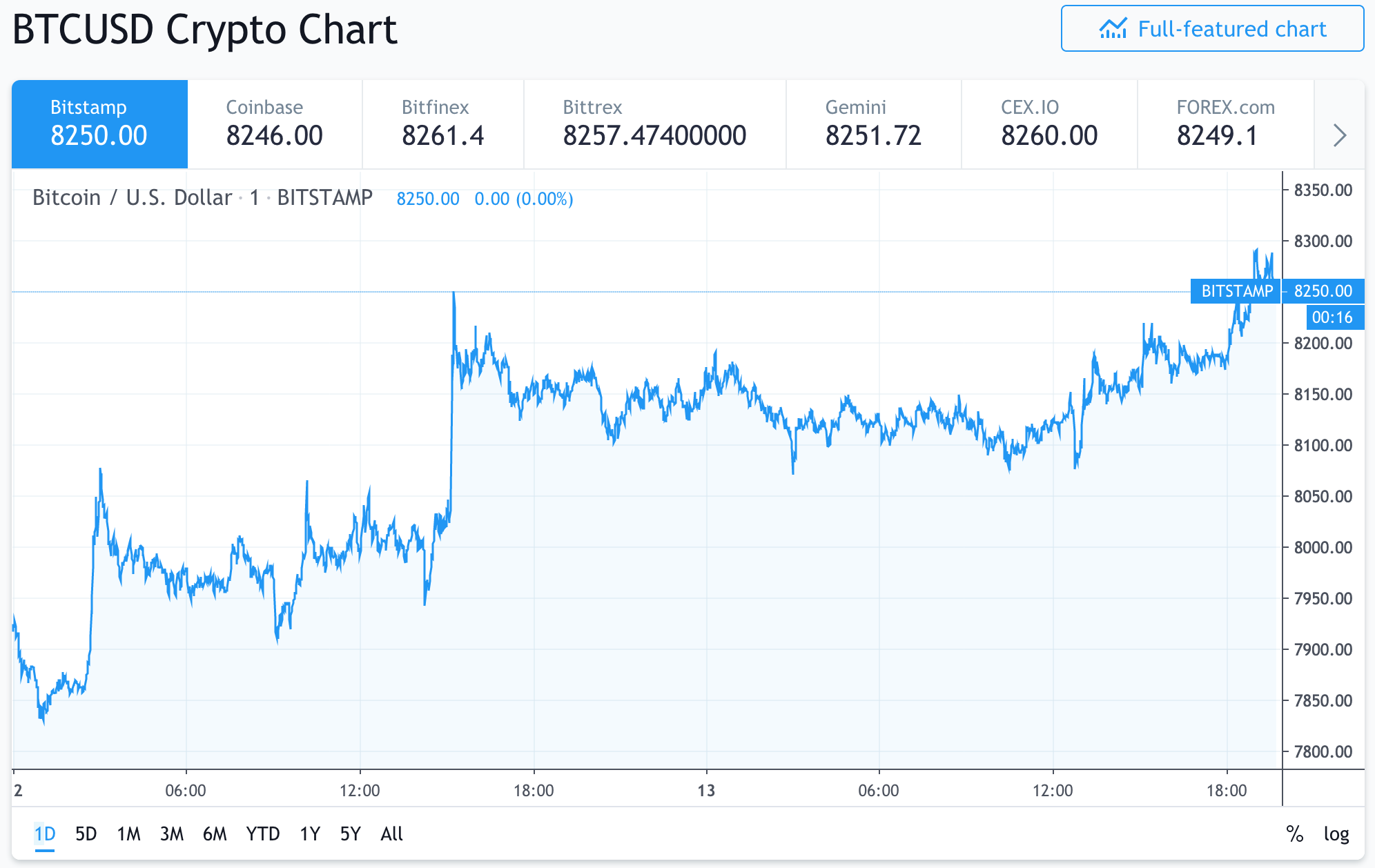 Trader Josh Rager in the meanwhile points out that BTC is currently sitting above a 7-year trendline that has only broken once as support, which was in November 2018.
'If BTC can hold above $7200 it looks bullish for continuation', Rager tweeted.
While most of the altcoins are seeing green candlesticks today, Cardano is taking a slight beating on the day, with losses above 4%, while Litecoin claims the title of the worst performing cryptocurrency of the day, with a loss of more than 5%.
Both Bitcoin Cash and Bitcoin SV are taking the lead in the Top 10, with gains of 6.61%, and 10.38%, respectively.