Bitcoin is on a clear raging bull mode over the last days. Up by more than 12% in the 24 hours prior to writing time, it has now just crossed the $11K psychological resistance and is heading into price ranges which remained unseen since early March of 2018.
At about 12:00 GMT, Bitcoin achieved another milestone with the breaking of the $11,000 mark, as shown by the chart below:

According to an analysis published only yesterday by Bill Charison on social trading platform Tradingview, the currently ongoing trend will take Bitcoin back to heights near its past peaks before the end of 2019. Per Charison´s views, Bitcoin would after head towards the now dream-like range of $100,000, which could be reached by 2021.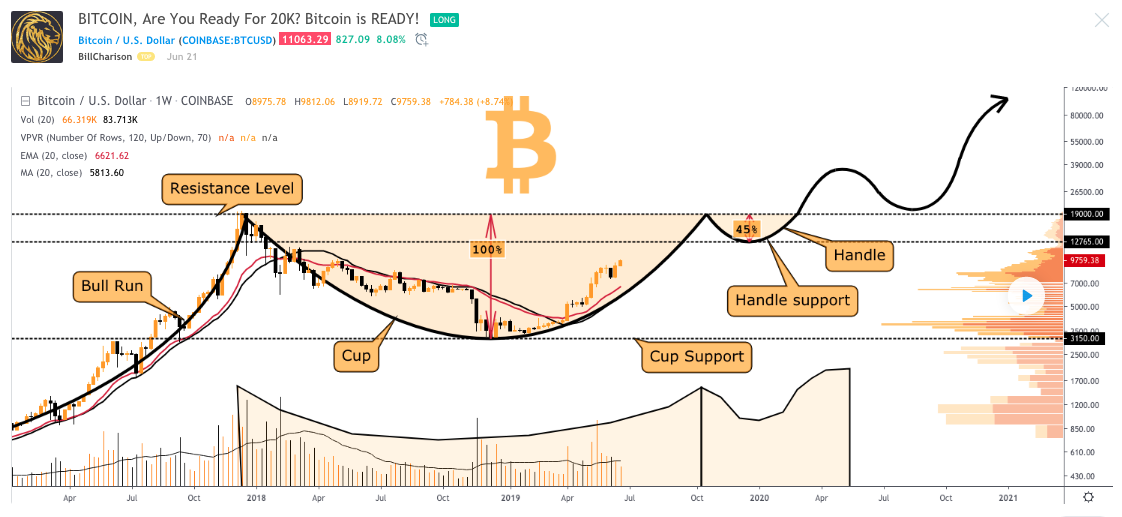 The predictions of Charison seem to be in line with those of legacy trader Peter Brandt, who only 9 hours ago tweeted regarding the chances of Bitcoin reaching $100,000 in the near future.
Notably, giveaway scammers have proliferated in the comments section of the much-shared tweet, even taking hold of verified accounts.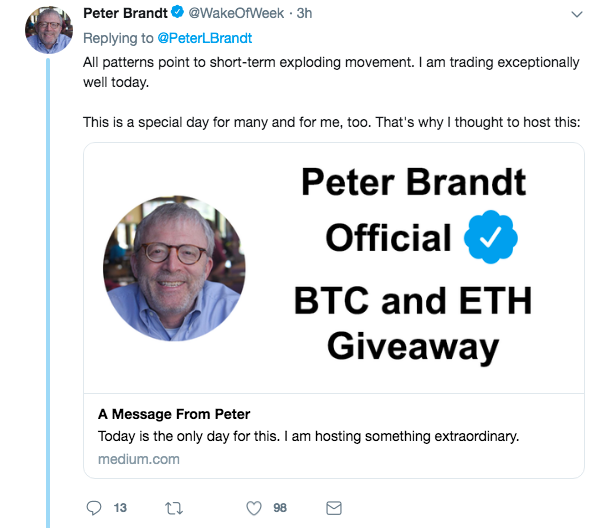 With the shorter term in mind, CNBC Crypto Trader host Ran NeuNer and others have shared similar messages regarding how fast Bitcoin went from breaking $10,000 to $20,000 last time: only 18 days. The Twitter crowd appeared to agree with their appreciations as well, judging the repercussion of the messages.