After the recent XRP price peak ($0.2869 on February 9), quotes of the third-largest cryptocurrency began sliding on Monday and went below the $0.28 level, while the community expected
XRP to retake $0.30
.
At press time, XRP is exchanging hands at $0.2707, however, one Ripple fan who often shares XRP charts still expects the coin to finally overtake the $0.30 price mark in the short term.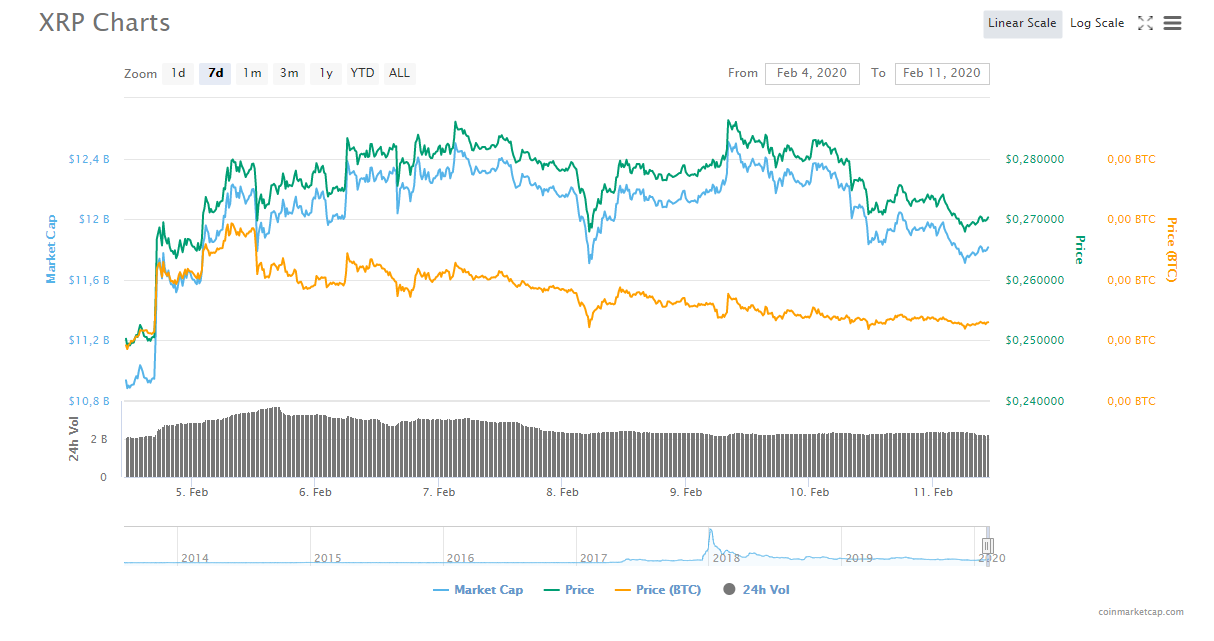 Meanwhile, the XRP Liquidity Index in Mexico and the three other corridors monitored by this Twitter bot keeps rising, setting new all-time highs.
'XRP slingshot coming'
XRP enthusiast @gordongekko369 believes that Ripple's XRP is on its way to the $0.30 level from the current $0.27 spot, saying: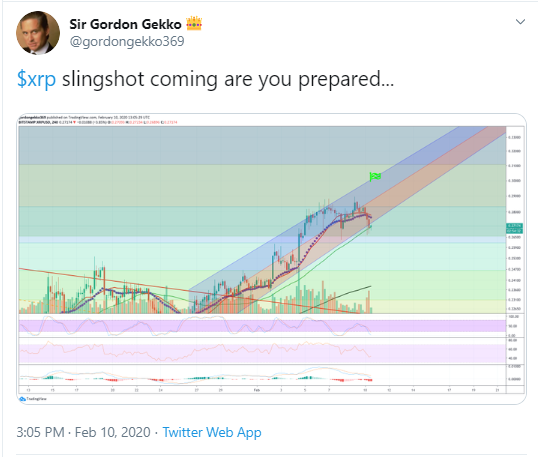 However, crypto trader @CryptoCapo_ offers the opposite scenario, assuming that XRP is about to start a major decline well below $0.20 – down to $0.13.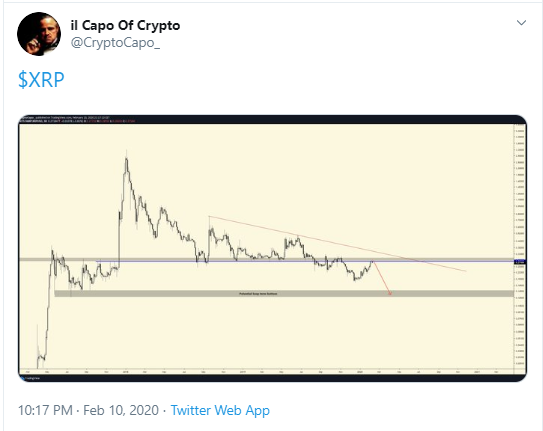 The community, though, seems to like the bullish scenario much more.
XRP liquidity rises
The Twitter bot reporting the movements of the XRP Liquidity Index on three of Ripple's ODL corridors (Mexico, the Philippines and Australia) has published a chart showing the XRP/MXN pair on the brink of another high, which would leave the previous ATH behind.
As a result of the 29-percent trading so far today, the liquidity index already totals 17,499,564, quickly approaching the previous high of 18,382,062.