Plan B, the anonymous investment manager who created
Bitcoin's stock-to-flow model
, is certain that the price of Bitcoin will stay about $10,000. After that, it will slowly climb to the pie-in-the-sky target of $100,000 that is expected to be reached by December 2021.
It's about cointegration
The S2F model attempts to predict the price of Bitcoin based on its supply cuts. While it does attract a lot of skepticism from those who believe that BTC's price moves are driven
by demand
, it has been verified and adopted by
many quants
.
According to Plan B, the May halving will produce similar results to the previous two because of co-integration between the S2F and the price of the crypto king.
He did caution investors that there was 'no guarantee' that Bitcoin would behave in a similar fashion years after 12 years, but the possibility of netting 10x returns is worth taking a bet.
Options traders disagree
However, options traders are still skeptical of Bitcoin's ability to pull off another major rally after the upcoming halving. According to
crypto research firm Skew
, there a tiny four percent chance that the coin could reach a new high later this year.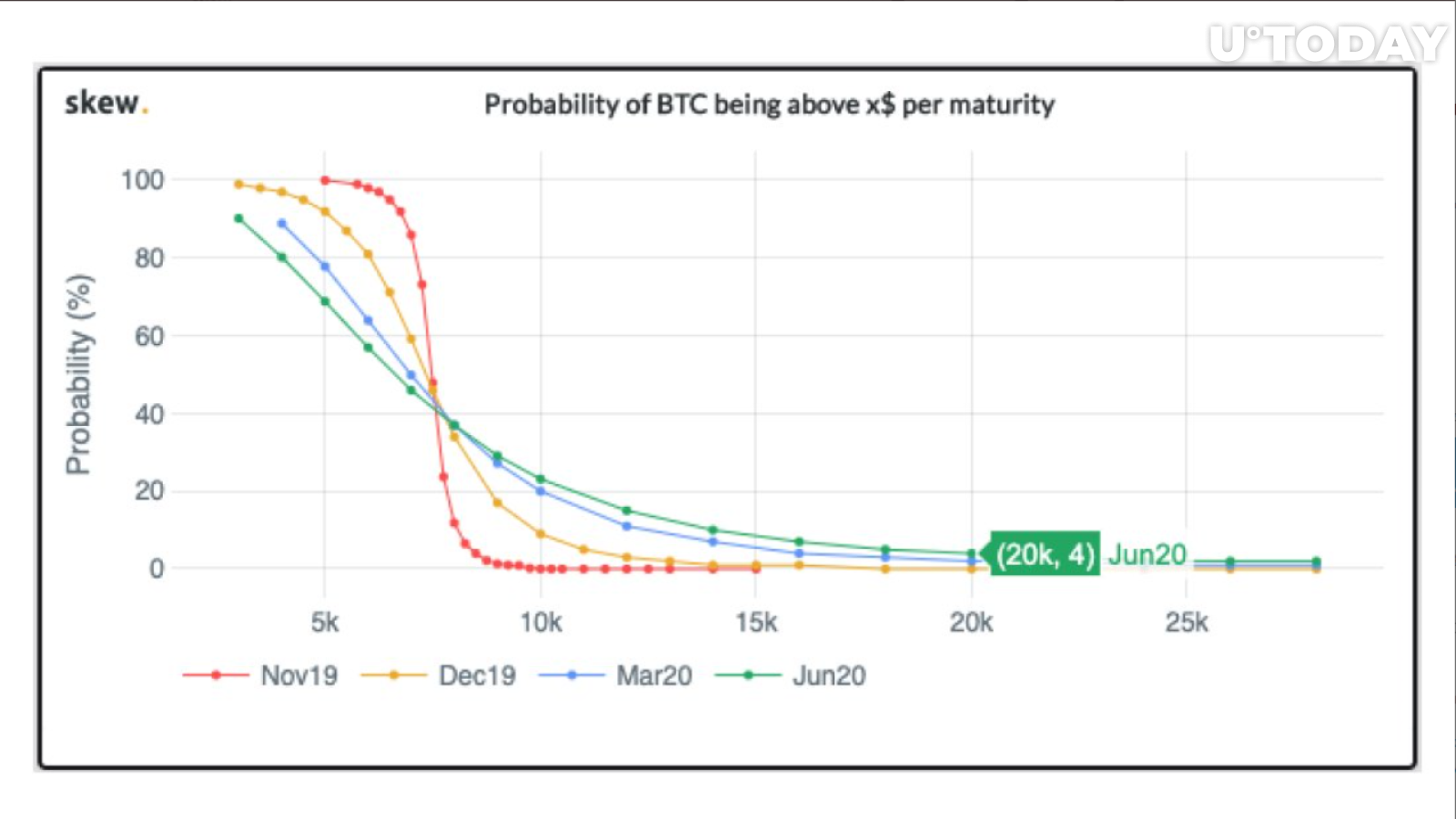 Moreover, traders have priced in only an 11 percent chance that BTC might rally above its 2019 peak of roughly $14,000 after the halving.