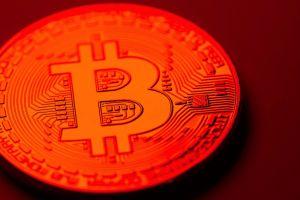 After
Bitcoin
broke
through USD 5,000 last week
, many believe that the crypto market might be out of its winter woods: investors are increasing their holdings, Chinese are buying bitcoin at premium, and a well known trading veteran forecasts bitcoin at USD 50,000 within the next two years.
The founder of the blog Factor Research and Trading Peter Brandt, who correctly predicted the bear market of 2018, now draws parallels between two previous rallies.
"What's happened from December of 2017 to 2018 is really an analog to what happened in the 2013 to 2015 bear market, where we saw sequential 10 up-and-down moves in the bear market and we've almost identically formed that same sort of pattern," Brandt told news outlet Yahoo Finance, later adding, "I think the analogs are holding remarkably well and based on those analog studies, I think cryptos now will go back into a parabolic bull market."
"The only question I have is do we rally here some and then sometime in late summer check the late 2018 lows or not? There is a chance that it does, there's a chance that it doesn't," Brandt added.
Watch the whole interview with Peter Brandt:
___
Meanwhile, founder of the crypto hedge fund
Ikigai
Travis Kling
tweeted
about how they sent out a monthly update on April 1st only hours before
the pump
, where they mull the effect of reflexivity on crypto. "Reflexivity is the theory that a two-way feedback loop exists in which investors' perceptions affect the market environment, which in turn changes investors perceptions." Due to bullish news from the beginning of this year, they wrote, "risky whales may be throwing that bucket as we speak," reversing the downward trend.
Also, Tom Lee, managing partner at Fundstrat Global Advisors, told news outlet Bloomberg, "An instrument that can go back to its 200-day [trading average] and hold it is now back in a bull trend. So I think sentiment has to change, because Bitcoin is now in a bull market."
Moreover, retail investors in China are also becoming more active in the crypto market.
"China is awakening again and buying at 5-10% premiums the past few days," Su Zhu, CEO of fund manager
Three Arrows Capital
,
tweeted
, also sharing insights by @cnLedger, a Twitter account following cryptocurrency and blockchain in China. It claims that "We are witnessing a resurgence in Chinese demand for cryptocurrencies. This trend in the making comes after more than a year of relative quiet, a reminder of the time when Chinese volumes were king."
Money flow in the last 24 hours