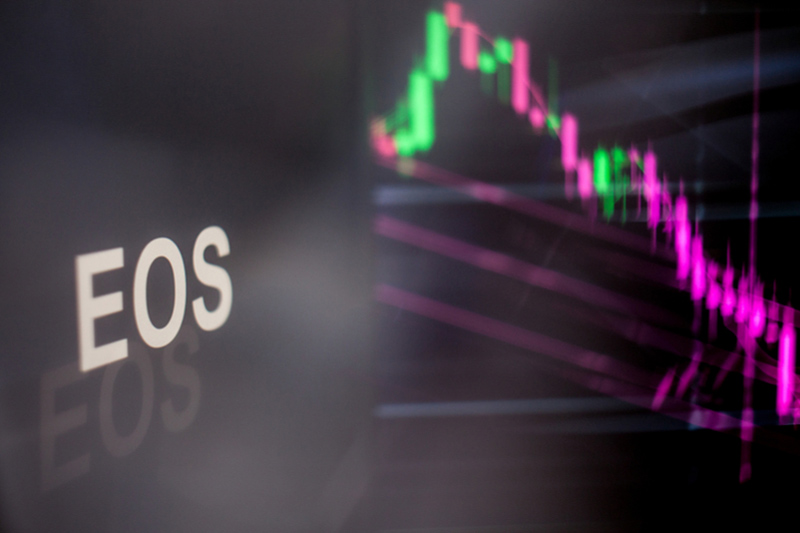 EOS New York has put forward a worrying discovery about the network. It seems not all block producers are independent, and some of the positions are controlled by a central entity.
---
Single Entity Registered Six BP Domains
EOS
New York
has discovered that six of the current block producers are linked to a single entity, potentially taking away nearly a third of the network block production power. Rewards and computational resources are also more centralized than expected.
1/ Six registered producers on EOS are managed by a single entity. This is unacceptable. We have requested the signatures of the top 50 registered producers so that all token-holders may know who does and who does not condone such impropriety. Read on for evidence and the URLs:

pic.twitter.com/5ZhFvOWqPB
Based on URL ownership, EOS New York discovered the domains for six block producers were purchased by a single email account.
EOS Network Centralized, Attackable
Until recently, the chief accusation was that EOS had a disproportionate number of block producers in China. However, in the case of fair application and voting, this would simply be a matter of more Chinese entities applying and being elected.
The discovery arrives at an unfortunate time for the EOS
network
. At this point, resources are severely constrained and pointed toward distributing the EIDOS token through a process of simulated mining.
Additionally, speed and resource constraints made the EarnBet app post its 30-day notice after a decision to move to another network. The overall volume on the network has been lowered, and dApp activity has lost the volumes coming from bots.
Currently, there are no constraints for becoming a block producer, and no need to disclose a public identity. This clashes with some of the highly public communities, including EOS Canada and EOS New York, which have helped popularity and consensus since the launch of EOS.IO.
But afterward, anonymous producers and related whales managed to get into the list of 21 BPs. This opens the door to a potential Sybill attack, where anonymous malicious actors can hijack the vote and consensus, and approve faulty transactions or exploits.
The possibility for a single entity to hold the resources of multiple block producers also raises the question of whether 21 nodes are enough to achieve safe consensus. The EOS community still has the possibility to not vote the linked BPs, which are still not among the elected top producers.
The EOS project is one of the most prominent platforms, but has gathered multiple criticisms, starting from the ICO process itself. EOS accounts are also not censorship-free, and the Constitution has rules to freeze coins and tokens and ban users.
What do you think about the EOS block producers? Share your thoughts in the comments section below!
---
Images via Shutterstock, Twitter @eosnewyork