A
cryptocurrency
is a digital currency that is managed through the use of advanced encryption techniques known as cryptography. Various online casinos now allow their customers to use cryptocurrencies to wager on
mobile phone slot games
. With the increasing popularity of digital currencies, Facebook has revealed its plan to establish a cryptocurrency called Libra in the first half of 2020. Read on to know more about it.
The Coin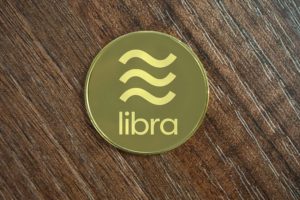 Source: Flickr
Libra will be a digital currency backed by financial assets such as the basket of currencies and US treasury securities to avoid volatility. The name Libra comes from the Roman measurement of weight. The social media giant has announced that each of the partners will invest $10 million at the start. Based on the demand, the Libra Association will create new Libra currency units. Initial reconciliation of transactions will be performed by each partner and the blockchain ledger will be used for reconciliation between each service partner.
The new cryptocurrency will trade on a network of exchanges, which Facebook has not yet mentioned. In a recent statement, Facebook said that it wants to reach 1.7 billion people around the world who don't have access to a bank account.
How will Libra work?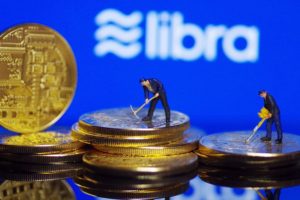 Source: firstpost.com
Libra will operate using blockchain technology. A blockchain is an infrastructure on which transactions using cryptocurrency takes place. In simple words, it is a digital and unchangeable record of all the payments done using cryptocurrency. The blockchain is a decentralized network and all the transactions are verified by independent computers instead of a bank or a regulatory authority. The decentralized structure of blockchain is intended to enhance security and it cannot be hacked.
Although Libra is a cryptocurrency, its blockchain network will not be decentralized like bitcoin. Unlike bitcoin, Libra's nodes will only run from the servers of the Libra Association's members.
The Libra Association
There are 28 members in the Libra Association. Libra partners are a diverse group of businesses, academic institutions, and not-for-profit organizations. The members are responsible for the overall strategy of the Libra ecosystem and Libra reserve. The members include Visa Inc, PayPal Holdings Inc, Uber Technologies Inc, Vodafone Group Plc, eBay Inc, as well as venture capital firms Thrive Capital and Andreessen Horowitz.
Members will be responsible for running the validator nodes. The nodes operate the
blockchain network
and validate blockchain transactions. The Libra Association members will also be responsible for decisions regarding the development of Libra Blockchain, the management of the Libra Reserve and the approach to social impact grant-making.
The Wallet
Source: cryptocompare.com
Calibra is a newly created subsidiary that will offer a digital wallet for libra. Merchants and individuals will be able to use Calibra to make transactions. Facebook will eventually make Calibra available for payments on Messenger, WhatsApp, and Instagram. Users can purchase Libra through the app either by linking a bank account or at physical locations like convenience stores or cash transfer businesses. Calibra will provide support to users who lose their phones or passwords and refund users whose Libra are stolen by hackers.
Featured image: Cnet.com