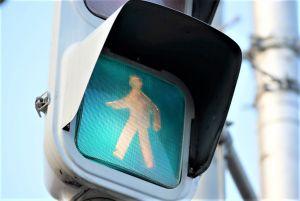 Facebook
's forthcoming
Libra
project is unlikely to come up against any roadblocks in Japan, with the country's top financial regulator apparently satisfied with the contents of the social network's white paper.
The Financial Services Agency (FSA), the government body charged with policing cryptocurrencies and crypto exchanges in Japan, says that Libra is "unlikely to be a crypto asset [cryptocurrency]."
Japanese law states that cryptocurrencies (or crypto assets, as they are now legally known in Japan) are "not legal currencies or assets based on legal currencies." And as Facebook has indicated that it will be backing the Libra with a "basket" of fiat currencies including the United States dollar, the euro, the pound sterling and the Japanese yen, it will not be classified as a cryptocurrency in Japan.
Instead,
per Nikkei
, the FSA is likely to legally consider Libra transactions "as general money transactions and remittances." However, Libra-related banking operations in the country will need to abide by "strict" regulations, and may be capped at 1 million yen (around USD 9,200) per transaction. Mobile remittance would also be subject to regulations and registration with the FSA.
The law firm said that Facebook is unlikely to face much in the way of push-back from Japanese legal authorities. The firm pointed out that Facebook's choice of technology for Libra was "orthodox" and that its design showed that developers were "conscious of regulatory authority guidelines."
So & Sato also stated that as long as Libra does indeed prove to be a stablecoin, it will face "no restrictions under current Japanese law."
If the FSA deems a token to be a crypto asset, its developers must first obtain a license from the FSA before it can be traded at a Japanese exchange.
_____________________________
_____________________________
Cryptocurrencies that have had to seek FSA approval include
Horizen's ZEN
token.
Last month, the
head of the Bank of Japan
said he was "keen to follow Libra to see "whether cryptocurrencies can gain people's confidence as a means of payment."
Regulators and financial chiefs in other countries – including the United States –
remain skeptical
about the Libra, and some have called on the social network to "halt" its project.
A number of major Japanese banks and IT companies have previously released – or are now working on – stablecoin projects of their own.