KICKEX NEW CRYPTO EXCHANGE REFERRAL PROGRAM EXPLAINING!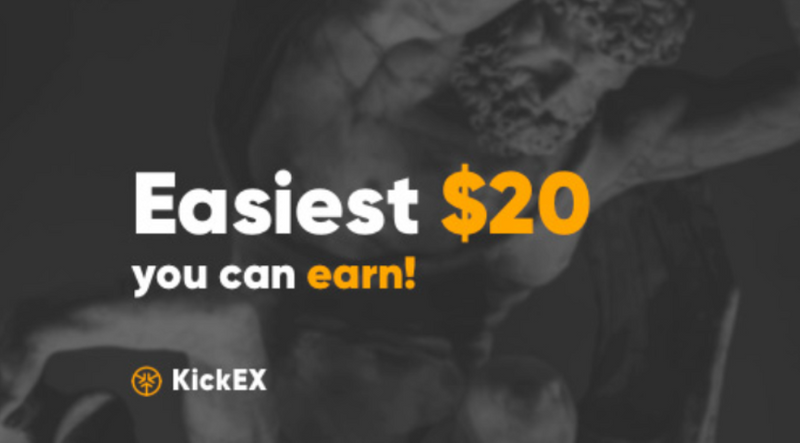 This is your multi-level referral structure. You're at the top. Those, whom you've invited directly — "first level referrals"— are right below you. Further down there are "second-level referrals" - people your "first level referrals" have invited and so on up to the lowest level 10.
You can also find percentage on the right side of each level. It represents the share of profit you recieve from that level. Every time someone from your multi-level referral structure pays a fee on
KickEX
, you will receive a certain percentage from it in the same currency as the fee is (ETH, BTC etc.) according to the level.
1st level reward program
Get rewarded in KICK for building your network. Invite users to
KickEX
and get rewards (50,000 KICK for 5 users, additional 75,000 KICK for 25 users in total and so on) every time you achieve a milestone in number of users you've invited directly (your 1st level referrals)
KickEX REFERRAL PROGRAM FAQ
How do I start?
Copy and share your personal link in Telegram, Twitter, Facebook or other messengers, post in your blog or create banners, send via email - anything works! All you have to do - share your link! When your friend clicks on the link and registers in the program, he becomes your referral on the 1st level. When your friend invites more users, they continue your network on the next levels all the way down to 10th level.
How much can I earn with KickEX Referral Program?
Your referral earnings are generated from the activity of the users you invite to KickEX. The more they trade and pay for the fees on the exchange - the more you earn. If you refer just 10 active traders and each invites at least 2 traders and this structure continues all the way to 10th level and each trader pays $100 in fees monthly, there will be more than 10,000 users in your network, and your monthly passive income can grow to $8,000.
Why start now?
There are huge advantages for early birds:The sooner you join - the bigger your network, the higher your position in the system, and therefore higher earnings.All direct referrals invited before KickEX launch will produce x2 referral rewards during the first year, 30% instead of 15% from all the trading fees paid by your direct referrals.With KickEX Referral Program Early Start you can earn more than $3,000 in KickTokens, while you build your network
Do I have to verify my identity?
Yes, KYC procedure is required to be eligible for rewards distribution. The rewards for inviting the users will also be adjusted according to the number of KYC-verified users. All early participants will have to verify the identity (pass KYC) in a 90-day period after KickEX Exchange launch.
When will the Early Start end?
Early Start activities will end with the KickEX Exchange launch in Q4 2019. There will be a 90-day period after KickEX Exchange launch for the users to pass KYC procedures. After 90 days the rewards will be finalised
When will I receive the rewards for early participation?
Rewards for the Early Start will be distributed no later than 120 days after the KickEX Exchange Launch in Q4 2019.