Shiba Inu: How $3,000 Can Fetch You $2.5 Million if SHIB Hits $0.01


Shiba Inu: How $3,000 Can Fetch You $2.5 Million if SHIB Hits $0.01
According to our calculation, investors can make $2.5 million with a $3,000 investment into Shiba Inu today. The millions could come when SHIB reaches the magical number of $0.01.
However, this is for the long-term holders only who don't mind waiting for years or decades to reach the desired goal.
In this article, we will highlight how a $3,000 investment today in SHIB could turn into $2.5 million. The key to this could open up only when it reaches the 1 cent milestone.
Shiba Inu: How To Earn $2.5 Million With A $3,000 Investment?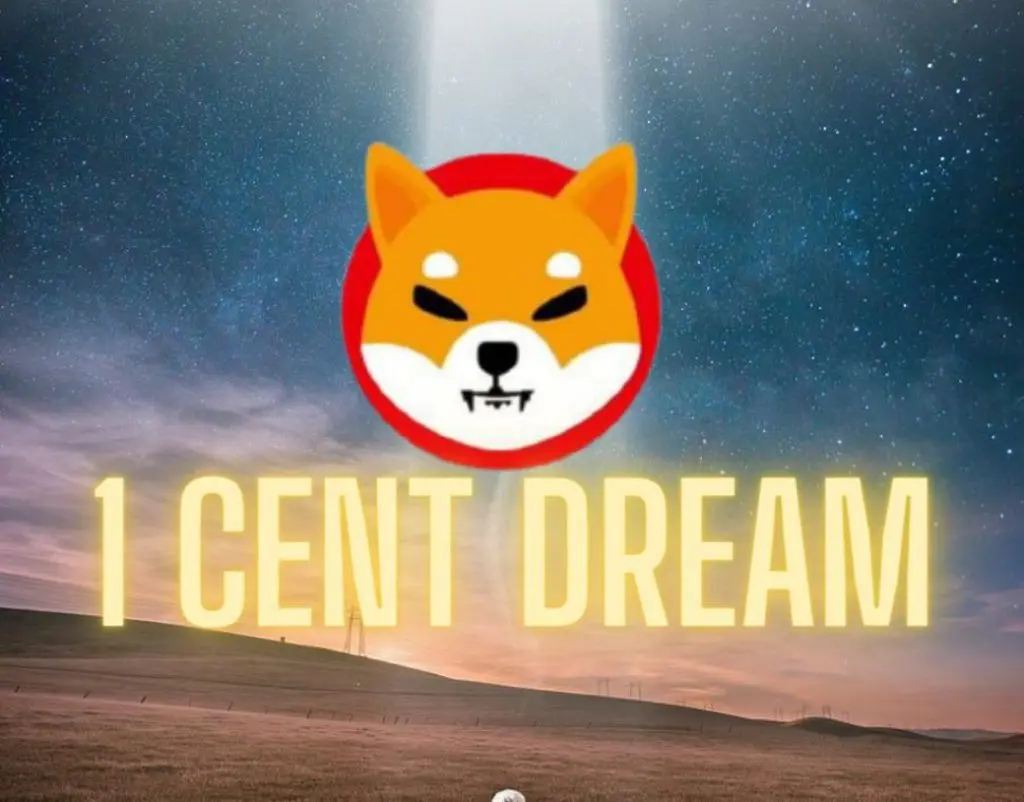 Shiba Inu is currently trading at $0.00001200 in the indices on Thursday. Therefore, SHIB needs to spike 85,000% from its current price to reach the 1 cent mark.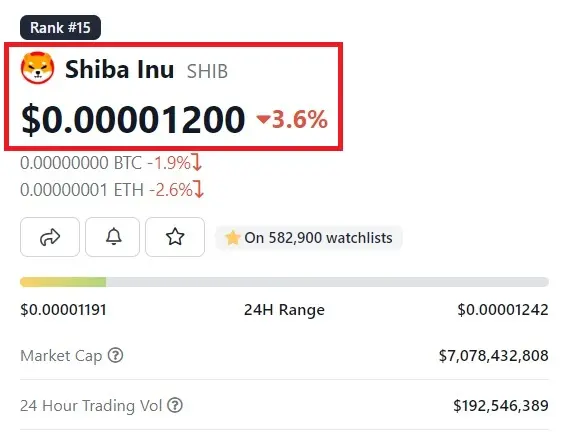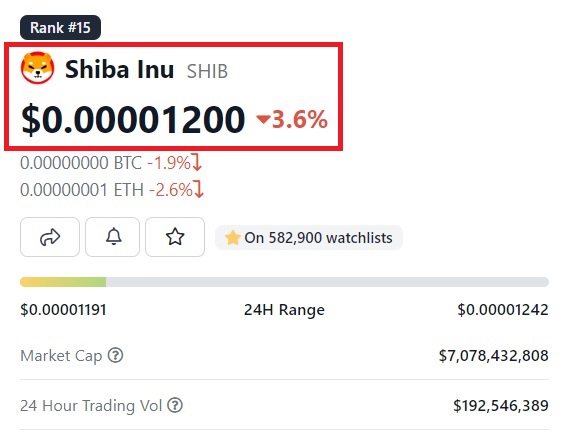 For $3,000, investors get to accumulate 250,626,566 tokens (250.6 million SHIB tokens) at today's price. If these tokens are held for the long term, the $3,000 invested in 2023 could fetch $2.5 million whenever it touches $0.01.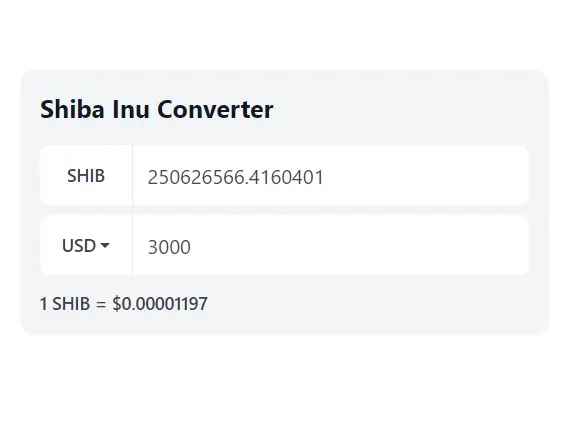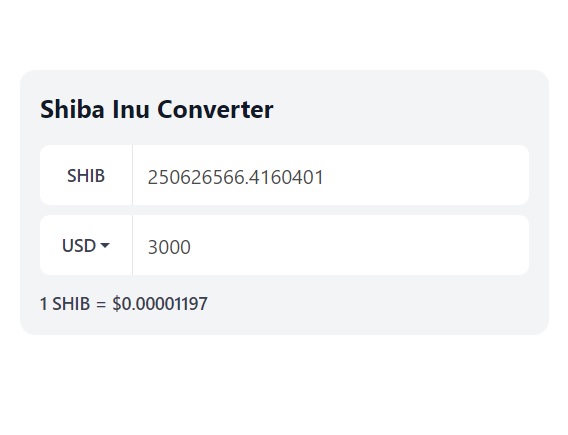 Therefore, the 250.6 million SHIB tokens would turn to $2,506,265 ($ 2.5 million) when Shiba Inu reaches $0.01.
In conclusion: 0.01(target price) x (tokens held) 250,626,566 comes to a total of $2,506,265 when the goal is achieved.
The million-dollar question now arises is 'when will Shiba Inu reach the 1 Cent mark?' Read here for a realistic price prediction on when that could occur.
At press time, Shiba Inu was trading at $0.00001200 and is down 3.5% in the 24 hours day trade. SHIB is also down 86.06 from its all-time high of $0.00008616, which it reached in October last year.
Source: Watcher.Guru
Disclaimer: The opinion expressed here is not investment advice – it is provided for informational purposes only. It does not necessarily reflect the opinion of TheCryptoArea. Every investment and all trading involves risk, so you should always perform your own research prior to making decisions. We do not recommend investing money you cannot afford to lose.