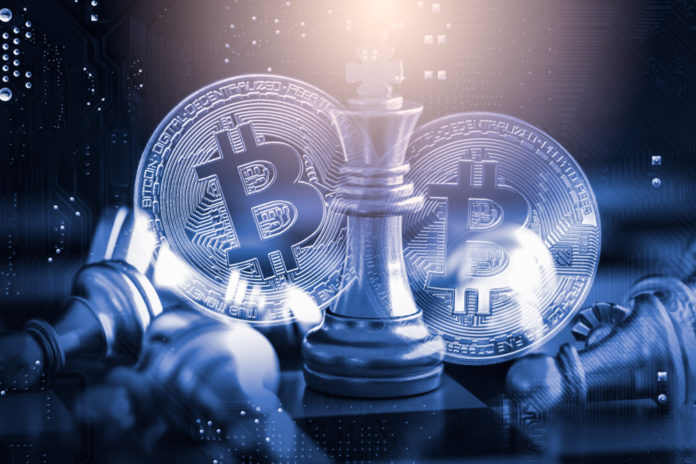 In the meantime, the field of crypto currencies has been described as a playground for scammers and rip-offs. The biggest case was OneCoin.
OneCoin – the biggest scam of the decade
In the BBC podcast "
The Missing Crypto-Queen
", a BBC reporter tells of his exciting research on OneCoin and lets experts and victims of the mega-scam have their say. The company was founded in 2014 by Dr. med. Ruja Ignatova founded in Sofia, Bulgaria.
In 2016, Crypto-Queen Dr. Ignatova then embarked on a six-month global promotional tour to promote their new digital currency – with incredible success.
She appeared at London's Wembley Stadium, euphorically pledged that they would "destroy BitCoin" and pay out double foreign currency to all investors if they boarded in time.
According to the BBC, investors around the world have paid nearly five billion euros to OneCoin. People in 175 countries invested in the supposedly emerging crypto-currency.
The company announced in 2017 that it would go public the following year and leave Bitcoin far behind. But then the crypto queen disappeared in July 2017 – without a trace, with billions of dollars in her luggage. Her brother Konstantin Ignatov took over the management.
A few months ago, Konstantin Ignatov was arrested in the United States and dr. Ignatova accused in the absence. The allegation: The business model of OneCoin is a pyramid scheme to draw the money out of good hands. All investors went out until today empty, because: OneCoin as currency does not exist so far.
The company itself told the BBC: "OneCoin meets all the criteria to be defined as a crypto-currency." The company refers to the revelations about its business model as a "lying campaign to ruin society's reputation."
image by Shutterstock