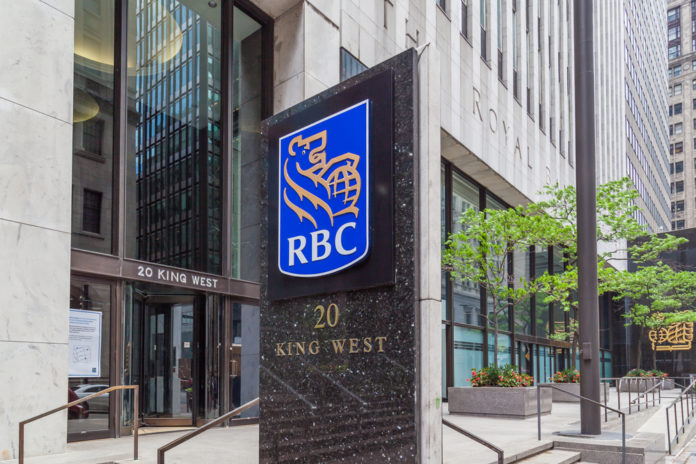 The largest Canadian bank, the Royal Bank of Canada (RBC), may consider offering its own crypto trading platform.
Secured patents in the field of cryptocurrencies
According to a report by "
The Logic
", the bank has filed several patents within the US and Canada that are intended to safeguard the bank's development in the area of ​​crypto currencies. In addition, the bank should also consider the possibility of allowing its own customers to open bank accounts with Bitcoin & other cryptocurrencies.
This move would make the bank the first bank in Canada to introduce a crypto currency exchange or offer digital currency accounts. With assets under management of approximately $ 499 billion, RBC is the largest market capitalization bank in Canada.
Royal Bank of Canada has been active with Blockchain technology for some time
Within the last three years, the company has registered at least 27 patents, which are due to the blockchain technology. The patents differ in utility, such as applications in the field of vehicle registrations to the examination of creditworthiness are protected.
Whether a centralized and patented blockchain of a bank can compete with the many decentralized solutions should be questioned.
image by Shutterstock