SEC Approves Bitcoin Futures Fund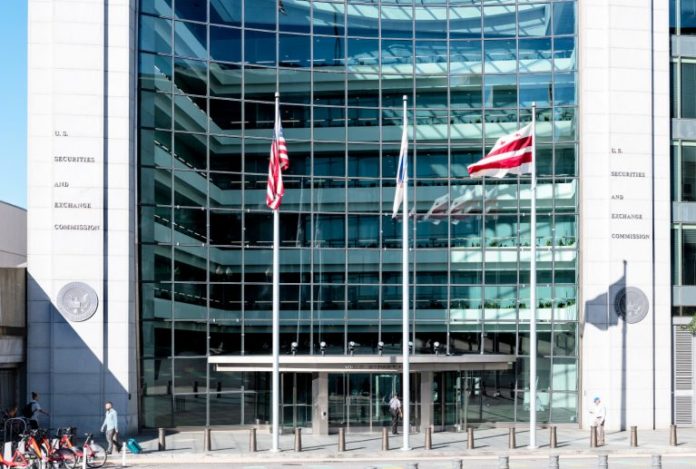 The U.S. Securities and Exchange Commission (SEC) has approved an investment fund that will invest in bitcoin futures contracts. SEC Commissioner Hester Peirce calls this move "a bit of progress." The SEC has also revealed why it decided to approve such a fund.
Bitcoin Futures Fund Cleared to Launch
The U.S. SEC declared the registration statement filed by Stone Ridge Trust VI for the NYDIG Bitcoin Strategy Fund effective on Monday. The company filed Form N-2 with the SEC on Oct. 2 and amended it twice, on Oct. 16 and Nov. 26. This form is used by closed-end management investment companies to register and offer their shares under the Securities Act. Stone Ridge Asset Management Llc will be the fund's investment adviser. As of Aug. 30, the company managed approximately $15 billion of assets.
The NYDIG Bitcoin Strategy Fund "is a non-diversified, closed-end management investment company that continuously offers its shares," the filing details, adding:
The fund pursues its investment objective primarily by investing in bitcoin futures contracts … The only bitcoin futures in which the fund will invest are cash-settled bitcoin futures traded on commodity exchanges registered with the CFTC.
"The fund will not invest in bitcoin or other digital assets directly," the filing emphasizes. "The fund will seek to purchase a number of bitcoin futures so that the total value of the bitcoin underlying the bitcoin futures held by the fund is as close to 100% of the net assets of the fund." Its shares are being offered initially at an offering price of $10 per share. Only institutional investors, their clients, and certain eligible investors as specified in the fund's prospectus can invest in the fund. Currently, CME is the only CFTC-approved exchange offering cash-settled bitcoin futures contracts.
The fund has an interval structure; it aims to conduct quarterly share repurchase offers, which it expects to be for a maximum of 5% of the fund's outstanding shares at net asset value per quarter. The initial quarterly repurchase offer is planned for May 2020. This fund will not be a bitcoin exchange-traded fund (ETF), however, as its filing states:
The fund's shares are not listed and the fund does not currently intend to list its shares for trading on any national securities exchange.
'A Bit of Progress'
At the 2019 ICI Securities Law Developments Conference on Tuesday, Dalia Blass, Director of the SEC's Division of Investment Management, talked about cryptocurrency ETFs and the SEC staff's decision to approve a fund investing in bitcoin futures contracts. "We welcome and value constructive industry engagement regarding new products and novel investment strategies," she said. "A prime example of such engagement involves registered funds seeking to invest substantially in digital assets and related investments."
Blass explained that she issued a public letter last year calling on the fund industry to discuss issues presented by such investments, elaborating:
As a result of this engagement, we are at the point that a registered closed-end interval fund with a bitcoin futures strategy is preparing to launch. To reach this point, the fund first responded to each of the issues identified in the staff letter.
Commenting on Blass' speech, Commissioner Hester Peirce, aka Crypto Mom, tweeted on Wednesday that the agency's move is "A bit of progress."
Without naming the fund, Blass explained that it expects "to generally value its bitcoin futures holdings at daily settlement prices reflected on a CFTC-registered futures exchange, consistent with the principles of the Investment Company Act of 1940 and U.S. GAAP."
As for custody, the director clarified that since the fund will invest in cash-settled bitcoin futures, it "will not face the challenges presented by direct holdings of digital assets." In addition, it is a closed-end interval fund which means it "will not offer daily redemptions and will not be subject to potentially large, unexpected liquidity demands over short periods." Blass further described that "as an unlisted fund, its pricing will not depend on an efficient arbitrage mechanism and the willingness of market makers to make markets in a fund pursuing a digital asset strategy," noting:
The fund also has taken steps to address issues related to potential manipulation in the digital asset markets.
"This includes prominent risk disclosures, offering the product only through registered investment advisers, and limiting the size and future growth of the fund, with an initial cap of $25 million," the director concluded.
What do you think of the SEC approving this bitcoin futures fund? Do you think the Commission will approve a bitcoin ETF soon? Let us know in the comments section below.
Disclaimer: This article is for informational purposes only. It is not an offer or solicitation of an offer to buy or sell, or as a recommendation, endorsement, or sponsorship of any products, services, or companies. Bitcoin.com does not provide investment, tax, legal, or accounting advice. Neither the company nor the author is responsible, directly or indirectly, for any damage or loss caused or alleged to be caused by or in connection with the use of or reliance on any content, goods or services mentioned in this article.
---
Image credits: Shutterstock and Twitter.
---
Did you know you can buy and sell BCH privately using our noncustodial, peer-to-peer Local Bitcoin Cash trading platform? The local.Bitcoin.com marketplace has thousands of participants from all around the world trading BCH right now. And if you need a bitcoin wallet to securely store your coins, you can download one from us here.